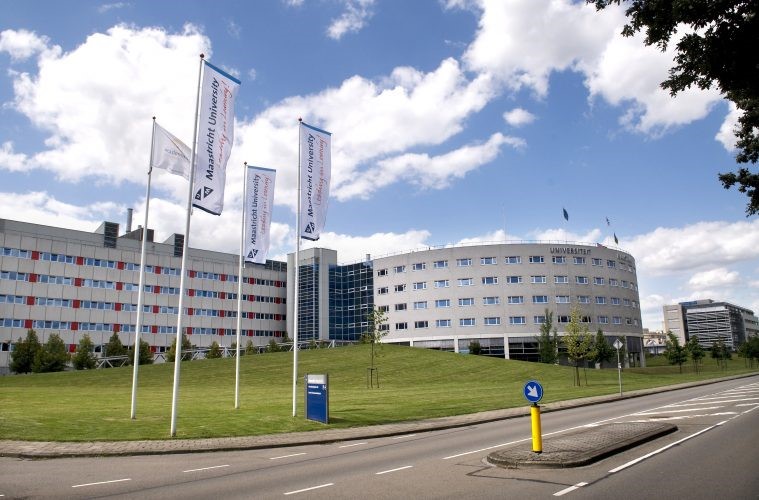 Maastricht University (UM) is a young university in the heart of Europe, with a distinct global perspective and a strong focus on innovative education and research strategies. It is the most international university in the Netherlands and, with 16,300 students and 4,300 employees, is still growing. The university stands out for its innovative education model, international character and multidisciplinary approach to research and education.Today it is considered one of the best young universities in the world.
The university offers a personal approach with Problem-Based Learning. Students at UM learn in small tutorial groups, which means you participate actively and acquire essential skills for your future. Tutors typically know you by first name and are always accessible and approachable.In 2017, the UM had 16.950 enrolled students, with 53% being international students, from 121 nationalities.They participated in one of our 18 Bachelor'sprograms or 75 Master's programs.
The Alzheimer Center Limburg / Cognitive Neuropsychiatry and Clinical Neurosciences group (CN&CN) of Maastricht University has a long track record and high international reputation regarding clinical research on cognitive disorders, especially dementia. The group (>30 fte) has a large national and international network in the field of normal and pathological brain ageing, including the European collaboration on psychosocial interventions in dementia (INTERDEM) and the European Alzheimer's Disease Association (EADC).
Team
Prof. Dr.Marjolein de Vugt

(

m.devugt@maastrichtuniversity.nl

): Professor of Psychosocial innovations in dementia at Maastricht University and

chair of the Alzheimer Center Limburg. She also works as a health care psychologist at the Memory clinic of the Academic Hospital Maastricht, where she is supervisor of Psychology students, junior neuropsychologists and health care psychologist trainees.

Prof. Dr. Frans R.J. Verhey

(f.verhey@maastrichtuniversity.nl): Professor of Old Age Psychiatry/ Neuropsychiatry at Maastricht University and the director of the Alzheimer Center Limburg. He is internationally recognized as an active clinical researcher in the field of Alzheimer's disease and related disorder.

Dr. Fania Dassen

(f.dassen@maastrichtuniversity.nl): Works as Training Manager for INTERDEM Academy and INDUCT, two highly innovative training networks for early career researchers in psychosocial dementia research.